How to find your fictitious name information
1. Click the following link to open the DOS website in a new tab:
Department of State
2. Enter your Fictitious Name and click "Search"
3. Click on your fictitious name and you will see a page similar to the one below with your business information. This is all of the information you will need to complete our Fictitious Name Publishing Order Form.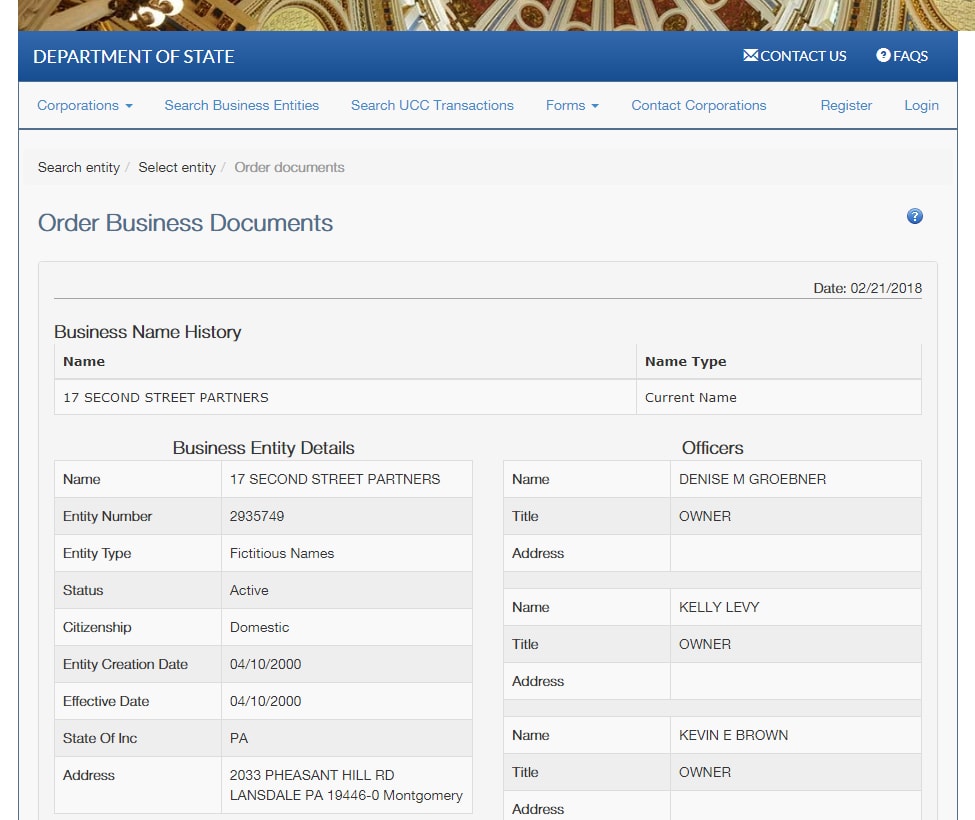 Please complete the registration form below
This form is being updated. Please contact our office if you have any questions.