How to find your business information
1. Click the following link to open the DOS website in a new tab:
Department of State
2. Enter your Corporations Business Name and click "Search"
3. Click on the name of your business and you will see a page similar to the one below with your business information. This is all of the information you will need to complete our order form.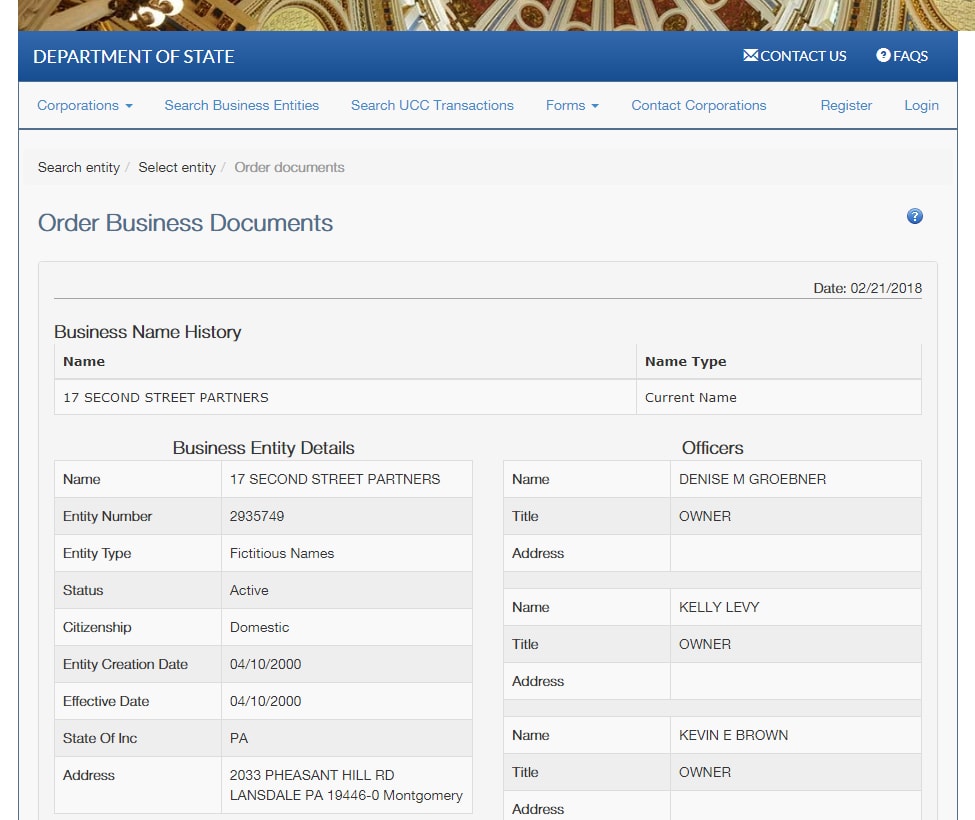 Pennsylvania Corporate Notice of Dissolution Publishing Requirements
In accordance with the requirements of Pennsylvania Law, a notice of dissolution for a domestic corporation that is registered in the state of Pennsylvania must be published in two newspapers of general circulation, one a legal journal, in the county where the principal place of business is located.
If these legal notices are NOT published then you are NOT in compliance with the State of Pennsylvania Statute.
Proofs of the advertising are not required to be sent to the Bureau but should be filed with the minutes of the corporation.
In compliance with the statutes, Business Name Publishing publishes the announcements with two newspapers in the county where your principal place of business is located in accordance with Pennsylvania Law. Please complete the Business Name Publishing form and we will publish your corporate notice of dissolution so that you can be in compliance with the State of Pennsylvania Statute.
Please complete the order form below